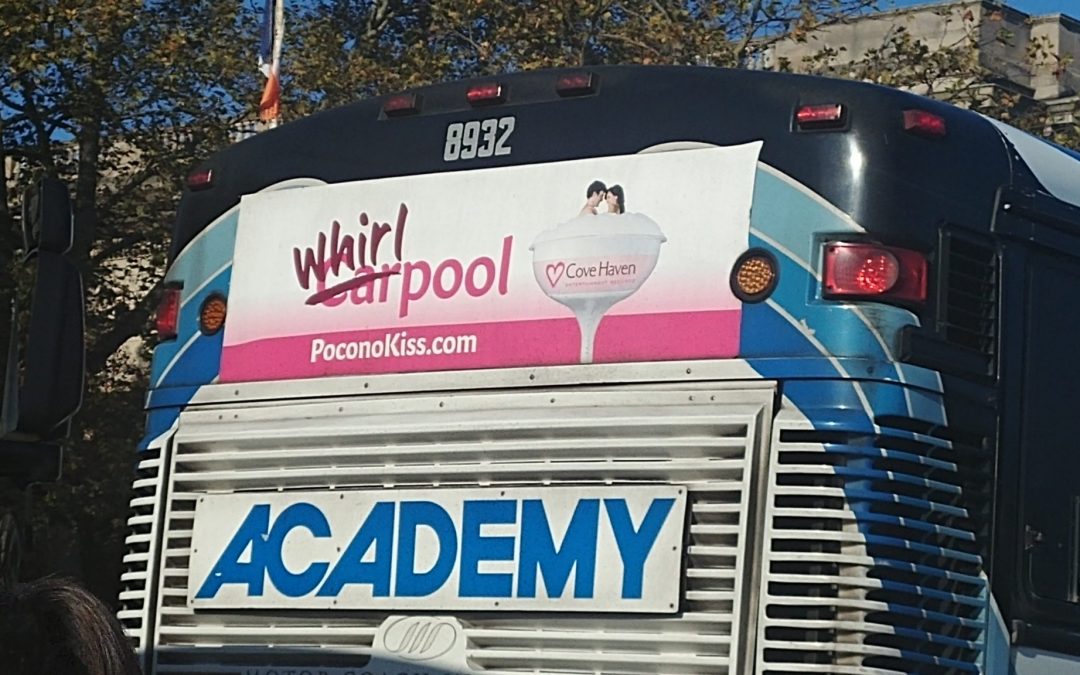 An after-action report is a product I often created when working for the United States Government. It details the outcome summary and lessons learned from an event or situation.
Completing (not winning) the NYC Marathon has been a dream of mine since I left the NYC field office of my agency in 2010 to chase a dream of being a first-time homebuyer in North Carolina! I realized that dream only to meet my soulmate a month later in a dive biker bar in Fayetteville aptly named "The Dog House," which we only later realized had formerly been a wedding chapel!
The marathon dream did not happen back then for several reasons, but I did get something much better: I fell in love with the most amazing Man I have ever met, had two babies and a whole lot of fun. In 2014 that run of blessings galore ended in tragedy when my husband died suddenly in Afghanistan. I was understandably busy and heartbroken after that, but the marathon dream laid in waiting, patient for its' time.
Then last year I learned it would be on my husband's birthday this year, Nov 3, 2019. The perfect way to honor him and celebrate his life; to make a dream come true. So I did. Here's the nitty gritty truth and the magical reality of it all.
I strained my quadricep two months ago which led to a sprain in my medial knee, causing major dysfunction from my right hip to my right knee. The problem was not my knee directly, although it sure felt like it. After going broke treating the injury every way possible, I finally had to accept that healing in time was not going to happen.
My doctor, therapist and multiple coaches all advised I should defer to the next year's marathon. A sprain takes a long time to heal and I could do permanent damage attempting the marathon with this injury.
I have learned a lot from this, my most arduous physical fitness challenge. I know now the level of seriousness of running long distance on an injured leg. Not smart. I 100% promote going hard for your goals, but I also know that goals generally are not stuck in time. If my goal were to complete the NYC marathon, deferring to next year would be absolutely acceptable and responsible. "There is no shame in deferring," advised one of the premier coaches with the New York Road Runners. She was right.
However, in my case, this event had not just been about the dream of completing the marathon. There was more to the story. It was about fulfilling the dream on my husband's exact birthday, Nov 3rd, as his birthday present streaming live in Heaven. I could not let go. I could not defer. This was too precious to my heart. I persisted. I accepted the risk. I prepared in EVERY way imaginable. I had the best physical therapist in North Carolina. I bought every device to graft and roll and treat my injury. And on Nov 1st, I showed up to NYC, as prepared as I could, leaning on the prayers of hundreds of family and friends that generously supported me.
The pain had subsided from all the treatment, but had required I stop training in any way that let impact force affect me, meaning no running, only elliptical and cycling. In terms of running, the most I got up to in training was 11 miles. This event was 26.2. I do not advise following through with attempting a marathon if you cannot fully complete the most basic training program. I was only halfway there.
Nonetheless, my heart goes on. I knew I needed a wild card to manage this one. Luck was not on my side. So I took the most powerful book I could find to read during my pre-marathon "rest" time; Can't Hurt Me, by David Goggins. This AMAZING Man has accomplished more unbelievable goals after surviving more trauma and tragedy than anyone I ever met. I knew if anyone could fill me with fortitude, it would be him. I highly recommend this book. Goggins inspired me in many ways, but in particular, he said one truly poignant thing: "On my first run, I felt severe pain in my legs and my lungs…This time I felt the same pain…but I ran through it and the pain faded…that's when I realized that not all physical and mental limitations are real, and that I had the habit of giving up way too soon." What if I could push through the pain?
My doctors told me, Nancy, if you attempt this marathon, you will be in pain. A lot of pain. They said, you will have to endure that. But, "listen to your body." They worried about me shredding my knee on the streets of the city. Doing permanent damage. You see, my legs would not function properly given the injury. Everything was compensating, running funny, not straight, but undeterred, I used a contraption invented by my physical therapist to force my leg to function as God intended. The therapist is a Special Operations, combat-tested bad-ass like my husband so he was no stranger to having to doctor up some workaround on the fly. And he did. And it got me through the first 20 miles.
Let's pause the pain discussion though so I can tell you what else got me through. Signs from my husband. I've talked about these a lot in the last five years since his death. He is so present. It sounds magical, and it is, but it is very real. So, two examples…First, I had to take a boat to a bus to get to the starting line. When I got off the boat and limped toward the line of buses, I saw an advertisement on the back of one. It is in the picture above. Cove Haven, a resort in the Poconos in Pennsylvania. Relevance?
Well, my first winter dating my husband, precisely days before we decided to get married, we drove to this idyllic romantic getaway to enjoy the last days of our Christmas Exodus. It had sounded like a dream come true, complete with a ten foot tall champagne glass whirpool jacuzzi stretching from our living room to second level ensuite. Well, this place was not quite what we had hoped for in ways I won't get into, but the infrastructure was solid, king size round bed and heart-shaped in-suite pool to boot. Well, I have never before or since seen an advertisement for this resort anywhere. Yet here it was on the bus waiting to drive me to the starting line. A sign I am sure.
Another sign related to this resort? My kids and I went to visit a dear friend one time at her home and the kids were wild as usual while her and I were trying to catch up. She told the kids they could run upstairs and play. They wandered into her room and found a random stuffed animal they liked only to return downstairs and beg to keep it. My friend kindly agreed and I looked closer at the teddy bear. It had a ribbon tied around it's neck. Cove Haven. No way?! I asked her and oddly enough, her and her husband also went to that resort, many years before, where they picked up that teddy bear as a reminder of their vacation. What are the odds?!
Anyway, back to the marathon…sign number two…I was placed in the last wave. Frustrating given I had a longer estimated completion time. I felt I should start sooner rather than later. The last wave did not start until 1100. I went to the runner support center two days prior and begged to be moved up to an earlier wave. I was running on an injury. I needed time. No luck. So on race morning, I arrived at my corral hoping for the best, and as it turns out, I crossed the starting line with thousands ahead of me and hundreds behind me at EXACTLY 11:03am, on 11/3, my husband's birthday. What are the odds?!
Back to the pain. The first challenge of the NYC marathon is running across the Verrazano Bridge, the second longest suspension bridge in the United States, second only to the Golden Gate Bridge. A beautiful view, but I was in pain before I even got halfway across. The thought commonly with the NYC marathon is that it is not a bad course considering it is relatively flat. Ha! While true, I would like to illuminate that on the contrary, virtually the entire course is on cambered roadway (roadway that is not flat, but at an angle) that is an alternating experience of slight inclines and slight downhill. No huge inclines, sure, but you are pretty much constantly going uphill a bit and then downhill a bit, rinse and repeat. The downhill was the worst.
Getting to the point, the pain was enormous! The worst and longest pain I have ever experienced in my life. Yet I endured and I persisted because the date and my goal made this something I wanted too badly to give up. The first 20 miles were fairly manageable at a walk/jog pace. I took my time. By mile 20 though and over 5 hours in, I was in intense pain and my legs were swollen like balloons.
The contraption I used required tights under my pants and I wore a knee brace which stuck to my swollen leg like glue, so accessing the area to apply biofreeze was not an option. I got to the point of my legs not functioning enough to bend properly to even attempt to jog. I could barely walk. I kept on. I used my heart for those miles, dedicating each mile to someone I loved or who was an inspiration to me. I thought about those who were unable to walk and how fortunate I was that I could; and I thought about gratitude for my love and my children. Over and over and over, step by step, for what felt like an eternity. Long past dark.
The police cruised by, sadly announcing their role of escorting the NYC marathon had come to an end. Be careful of traffic as the roadways reopened for the evening. The marathon was not over. I was not done. Traffic could work around me. I was not moving. Tears welled in my eyes. I thought about Jerry. Nothing else mattered. I was there. I was achieving a dream. The circumstances were not ideal, but this was no longer about enjoying a run through my favorite city. This was about perseverance. A battle I was not about to lose. I kept on.
Eventually I reached Central Park, which runs from 59th Street to 110th Street. I hit the top of the park, but knowing the city like the back of my hand, and remembering the course, I knew I had to come all the way down to 59th, across the width of the park, and then back up a ways to the finish line on the other side. I shut those thoughts down. I stopped looking at the street numbers. I just kept moving forward. Finally the finish line came into earshot.
Spectators were still there, cheering us on. Speaking of spectators, one thing I heard was true for sure, the NYC Marathon Spectators are the best spectators in the world. They came out in droves all through the city, bringing with them hilarious signs, like "Black painted toenails are sexy," and "Who needs toenails, anyway," and so much more. They came out with water, snacks, doughnuts, candy, and more high-fives than I had ever dreamed possible. You would think they were paid to be there; they were so full of compassion and encouragement. Some offered tough love. They were amazing!
As I neared the finish line, the pain cut so deep I thought I might have to crawl over it. Just let me walk God. Please, let me walk across the finish line. I looked around at others near me and some were much older and some were also nursing injuries, whether pre-existing or incurred along the way. No one was giving up. A spectator yelled to me to smile. He said, "if you smile, it makes you walk faster." It worked.
The smile did not hold up long against the pain, but I felt it deep on the inside. I crossed the finish line with a mind crowded full of pain and thinking ahead to how far I had to walk out of the park to get back to my hotel, and the thought of laying down on a bed with my legs finally feeling relief. And underneath all that, the quiet whisper that said, "I did it. I really did it." Tears. I fought back tears. I met the kind volunteer that placed the medal around my neck. I completed the NYC Marathon. From Heaven, I could feel my husband smile.
My time: 07:40:11
My place: 53,124 out of 53,508 finishers
My heart: Unstoppable
Crushing goals, obstacles be damned,
Nikola Rosa
P.S. If you would like to read the After Action Report from my last wild adventure, click here.
DISCLAIMER: The nutrition and fitness recommendations on this website do not constitute medical advice, diagnosis, or treatment. The information provided is often opinion-based and factual in regard to consumer information where applicable. Nikola Rosa is not a doctor, nutritionist, dietician and holds no clinical certifications related to the advice presented here. The opinions, information and advice is grown solely from personal life experience. As a result, it is evolving and subject to change. If you have any medical concerns, dietary restrictions, allergies, or physical limitations, consult a medical professional before making any changes that could affect your health.
DISCLOSURE: Some or all of the links in this post are affiliate links and if you go through them to make a purchase, I will receive a commission. Please keep in mind that I link to these products and companies because of their quality and not because I will earn a commission. The decision as to whether or not you choose to purchase a product is completely at your discretion.