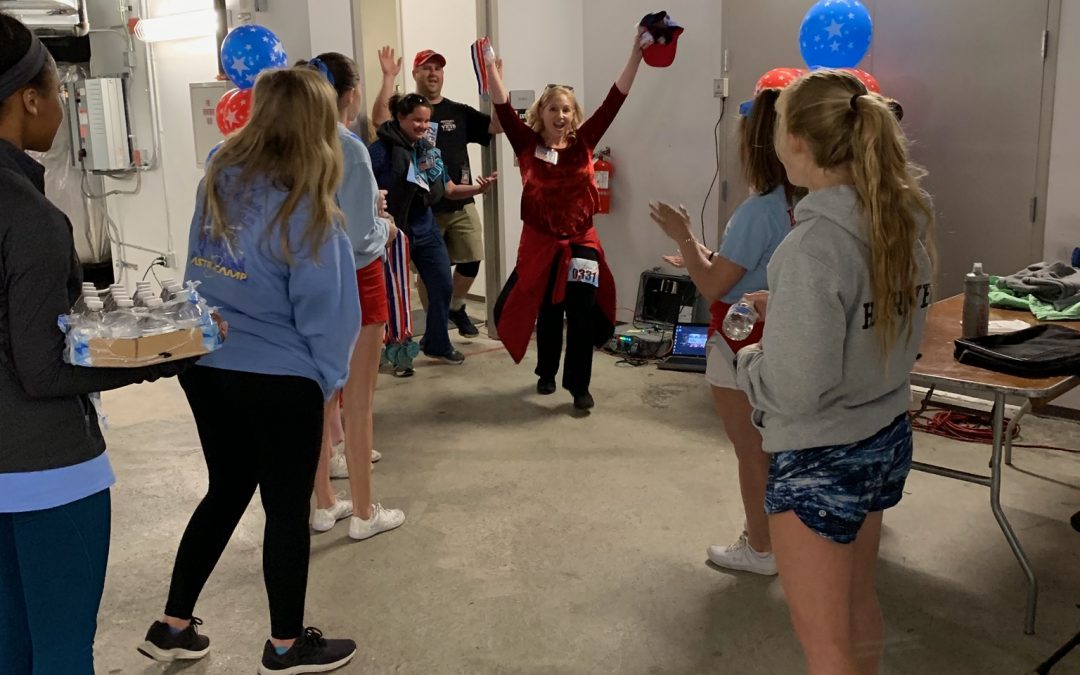 The Challenge:
Participate in and complete the Rugged Maniac, a 3.1 mile obstacle course with 25 obstacles, including a 3-story water slide, a fire jump, crawling through mud under live wire, a climbing pole, tilting monkey bars over a mud pit, dodging swinging mats while crossing a body of water on lily pads and so much more.
Who Am I? (The Highlight Reel):
I have spent most of my life in a morbidly obese body battling diet after diet in my quest to lose weight. Successful in virtually every other aspect of life, including being a Special Agent for seven years with the United States Government, no diet was an effective solution.
2009: At the age of 27, I had gastric bypass surgery and lost 155 pounds! I stopped dieting immediately and got healthy for the first time in my life.
2010: I met my soulmate!
2011: We got married!
2012: We had a son!
2013: We had a daughter!
2014: My daughter began having seizures; four months later, my husband died during a combat operation in Afghanistan.
2015-2017: From the time my husband died until early 2018, I battled the grief of losing him, the loss of my career and identity, single parenting to two babies, misusing food, alcohol and my finances to cope with grief, heartbreak and loneliness, and daily thoughts of ending my life, hindered only due to the presence of my two beautiful, innocent children who deserve so much better as well as my faith in God and the promise of Jeremiah 29:11.
2018: Cue two personal trainers who helped me understand my struggle with food, taught me about self-care and who taught me it was possible to have fun while getting in shape. Then a few months later, cue The Stephen Siller Tunnel to Towers Foundation, who found me and said they did not know me or my husband, but they knew he was a hero and they wanted to build my kids and I a mortgage-free home! Their singular, enormous act of love was my catalyst to renewed hope and courage.
2019: STAY TUNED!
The Goal:
Participate as scheduled, allow myself to do something where failure is likely beyond a reasonable doubt, face a dozen fears in this process, allow the possibility that I will embarrass the heck out of myself and learn to laugh at myself. It is too easy to take life too seriously nowadays.
The BIG Day:
MAY 18th, 2019, Rockingham, NC. I will be in the heat at 1300. Spectators can attend and enjoy the fun and a good laugh for FREE from morning to night. Check out www.ruggedmaniac.com for more details!
Stay tuned as I will be posting daily with why and for whom I am doing this event, why it is so important to me, why it is so unlikely that I would do something like this, my training plan and more. If you would like to support me in this challenge, please like and share this post and pray for me. Thank you!!!
Facing fear one challenge at a time,
Nikola Rosa