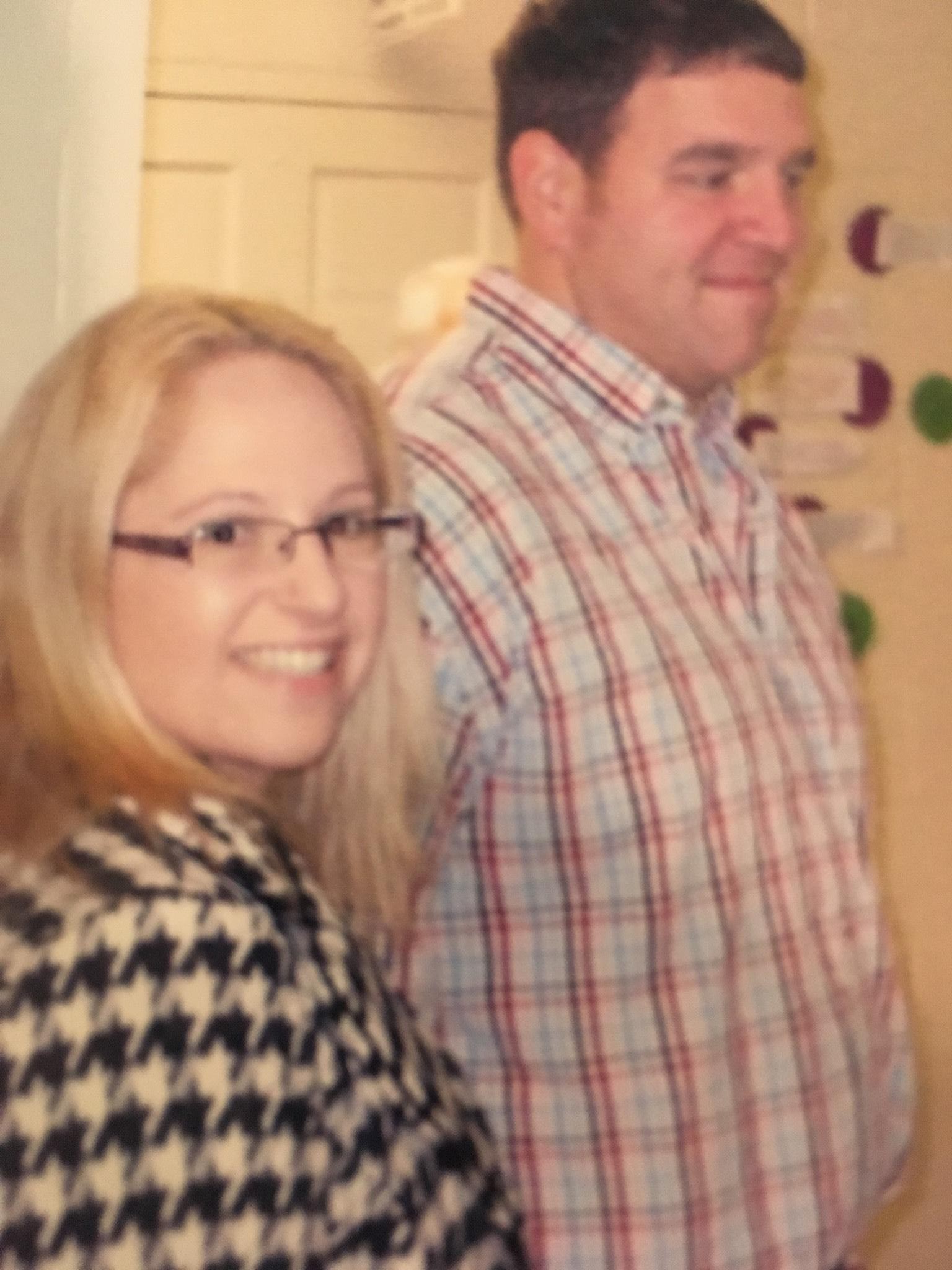 This change is BIG! Movers are coming tomorrow to pick up my stuff as I change course yet again, moving my kids and I to the lovely North Carolina from the luscious City of New York. My heart is torn. I feel a Deja Vu. Eleven years and one month ago, I made the big move from NYC to North Carolina the first time. My heart was torn. I longed for the chance to own my own home and live the peaceful, Carolina fantasy life that movies set there are made of, and yet, I still loved NYC completely. In fact, New York City was my first love. I loved the City before I ever loved a man. The change back then was big and the future unknown, a fresh clean Carolina slate. Some had doubts, but I had faced doubters before. As the saying goes, "when people are doubting how far you can go, go so far that you cannot hear them anymore."
So off I went back then and five weeks later came face to face with the love of my life. It was July 10, 2010, the night we met, and my life would never be the same. Jerry. He was in training to be a Special Forces Medic. He was 29 at the time. Having enlisted late in life, he joined what the Army called the "X-ray program" or 18X, to go straight into Special Forces. Disregarding his college degree, he had enlisted in the Army, and also disregarded the private sector career he had spent years building to pursue his dream. He faced his share of doubters. He did it. He became a Green Beret. He saved lives, changed lives, and fought to free the oppressed during two tours in Afghanistan. Who knew only four years after we met, things would come to a crashing halt when he died in Afghanistan from a massive heart attack during one of his many combat operations. As far as the doubters, I will say this: On his tombstone, I had inscribed: "Only those who risk going too far ever know how far they can go."
But I am not writing today to tell you about Jerry, or his death, or our life stories. I am writing today about something much more simple; a jacket. A black and white jacket, some kind of cross between herringbone and checkered. I don't know the name of the pattern, but I am sure the garment industry has one for it. A jacket I had gotten all those years ago when I was leaving my beloved NYC. Coming to North Carolina, it felt I was bringing something I could wear that felt a little bit like what at the time was "home." I got it shortly before Jerry and I met and began dating. I barely wore it though because it did not seem to fit in North Carolina, particularly in the hot summer weather.
Eventually, it made its' way to my goodwill bag without much as a second thought. That was in Fayetteville, North Carolina, where Jerry and I fell in love. I had come to Fayetteville from NYC by way of the United States Government where I was a Special Agent. So, about the jacket. I received a picture today via text message from the Special Agent that showed me the lay of the land when I arrived in Fayetteville all those years ago. She retired soon after I came down and the picture was from her retirement party, held at her church, where she was today.
The picture was of me and my late husband very shortly after we had begun dating. There I was, wearing that black and white jacket. My Special Agent friend, Derenda, said at church this morning, in the same place where that picture was taken, they had a youth group lesson and the topic was mentioned of Pat Tillman joining the Army and putting his NFL career on hold to do so. Doubters when he did? I am sure. But it was his decision. His courage. Anyway, it made my friend think of Jerry. He had been a big football player in his day. She told Jerry's story to the youth; what he lived for, and ultimately what he died for; of his courage.
It reminded her of her retirement party and how I had brought Jerry to meet her there in the very same room where she was this morning telling the story. She dug up the picture of us and sent it to me. I had never seen it before. Jerry and I standing there, having no idea what the future would bring, just happy to be forging ahead in our life adventures together.
Back to the jacket. When I saw the picture, I recognized the jacket. I recognized it not from when the picture was taken in early 2011, but from now. From my current closet! It is here with me now. But if you remember, I gave it away. In 2011. In Fayetteville. So how in the world did the jacket walk back into my life and my closet???
That requires a bit more backtracking. When Jerry died in 2014, I left Fayetteville as fast as my short legs could skedaddle. I could NOT be there without him. I moved our babies and I several times in my grief-stricken post-loss attempt to get a handle on my life. In 2020, I had made my way to Huntersville, NC, a northern suburb of Charlotte, where I met an incredible friend. A friend who has a proclivity to peruse goodwill stores for secondhand treasures that can be resold to turn a profit while helping said treasures walk into the lives of people who truly need them.
One fine day, around his neck of the woods, northeast of Huntersville by about an hour, he took me to a Goodwill to see the magic happen. Wandering the secondhand store reminded me of my childhood, where my mom often took us for half price Mondays, the ultimate Goodwill bargain, as new clothes were often beyond our pocketbook's reach.
As I wandered the aisles, enjoying the bargain nostalgia, I saw a black and white jacket, the pattern some cross between checkered and herringbone. It caught my eye. I was drawn to it. I am embarrassed to say I had no memory whatsoever of ever owning it. But there was something about it. It reminded me of NYC. It reminded me of how I felt when I left the City in 2010. I tried it on. It fit. Just right. "What do you think?" I asked. "Looks good," my friend Chris said. I bought it. It was on sale. Imagine that.
Like the first time, it sat in my closet. No opportunity or weather-appropriate time to wear it. But a few months later, the opportunity did come to move from North Carolina back to NYC. A shocking, exciting, heart-full opportunity of a lifetime. I eagerly accepted and a new adventure ensued. I moved here to NYC for that adventure six short months ago.
An entire season of my life has happened in the last six months. So much good. So much excitement. Some tears. A lot. A whole lifetime of emotion. And yet, change is coming again. Though this was the right path, I am being drawn once again from NYC down to North Carolina. Why does not really matter because remember, this is not about that. It is about the jacket. It is about the magic. The connection. The full circle. As it happens, the place I am moving to in North Carolina this week is in that same neck of the woods as the Goodwill store that sold me this jacket. Of course, it is not magic. It's God. It is a teeny tiny puzzle piece in the tapestry that is the mystery of Faith.
As the rubber meets the road, it is where the real meets the spiritual. The connections in life are miraculous and extraordinary. They are everywhere; if we are looking. This little example, darned by the garment industry and sewn seamlessly from my love story into my life story, is just one morsel to savor. And yet the timing…the timing of receiving this picture, realizing this spiritual and tangible thread through my years, the day before the movers come to take me from NYC to North Carolina yet again, well…it is nothing short of breathtaking.
With faith,
Nikola Rosa