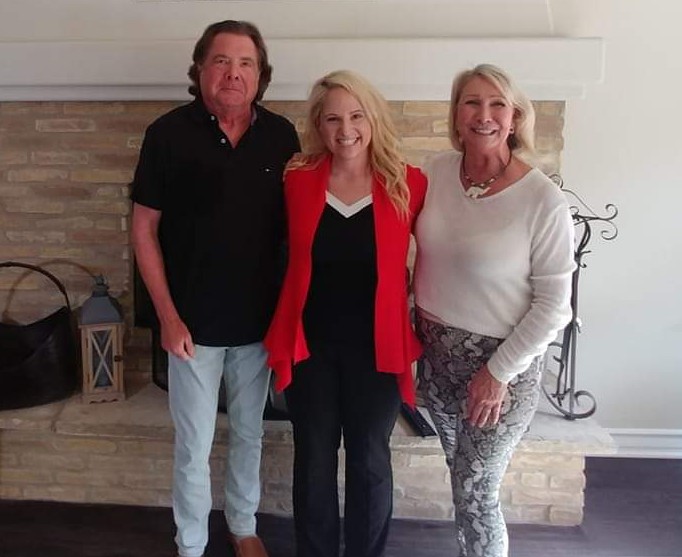 Some people come into your life for only a brief moment, but leave an imprint on your heart. You may spend only a few hours with them, but you can inherently tell who they are and see the kindness of their soul. You may know other people for years and never be able to figure them out. The reason for this difference is not important. What matters is appreciating the good ones; the ones that come into your life for a time, brief or long, and show you kindness, generosity, authenticity, gratitude and joy.
Death is literally like nothing else. It takes your breath away in the worst way. Losing someone suddenly and unexpectedly has a particularly heart-shattering impact. It is even worse when it is the loss of someone so kind and good. Someone who appreciates life and love and dedicates themselves in service to others. Sometimes that service is overt, like my husband, a Green Beret, who died in Afghanistan during a combat operation. However, often times, that service flies more under the radar and yet it has such a profound impact on those touched by it.
Dan Sparks is someone I got to know only briefly, but in that time, his soul and his love with his wife left an imprint on my heart that I will never forget. They were so happy, thoughtful and kind, working together joyfully to support Special Operations widows like and including myself. In fact, Dan spent the last week of his life overseas in support of my widow community.
I often talk on my website, nikolarosa.com, about happiness coming from purpose and contribution to others. Dan exuded the epitome of this way of life. He clearly had a profound impact not only on my community, but as a devoted husband, father, grandfather and so much more. I imagine he will not be remembered as much for what he did as how he did it, and the character he had as he fulfilled his purpose.
Maya Angelou said, "I've learned that people will forget what you said. People will forget what you did. But people will never forget how you made them feel." I will never forget how this kind, selfless man made me feel. He made me feel capable, comfortable, cared for, appreciated, respected and like I mattered in the world. He made me feel gratitude for him, his wife and all who live like him. To all who live well and love well with generosity, joy and gratitude, in honor of Dan, his beautiful wife and his whole family.
Love always,
Nancy Gass