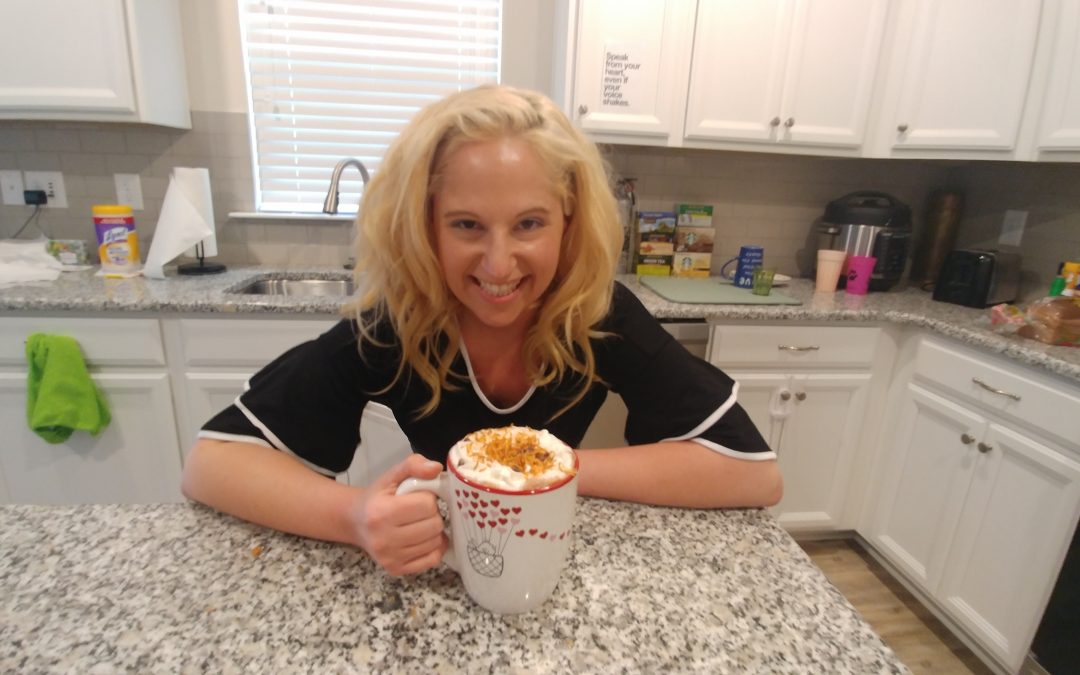 At home using your Keurig, brew a large cup of coffee. In the same mug, brew a small cup of hot water. Make sure your cup is big enough to hold the total quantity with room for milk and whip cream! Add Health Wise Hot Chocolate which boasts 15g protein in only 80 calories and 2g of sugar.
Stir in a splash of unsweetened almond milk and top with whip cream and cacao nibs. Cacao nibs give you massive antioxidant benefits as well as protein and fiber while topping your drink with something as pretty as chocolate drizzle. Granted it will not have the same sweet taste as chocolate drizzle, but the health benefits are well worth it.
NOTE: The picture shows toasted coconut on top because I was experimenting with that, but I definitely recommend the cacao nibs instead.
Drink well,
Nikola Rosa
DISCLAIMER: The nutrition and fitness recommendations on this website do not constitute medical advice, diagnosis, or treatment. The information provided is often opinion-based and factual in regard to consumer information where applicable. Nikola Rosa is not a doctor, nutritionist, dietician and holds no clinical certifications related to the advice presented here. The opinions, information and advice is grown solely from personal life experience. As a result, it is evolving and subject to change. If you have any medical concerns, dietary restrictions, allergies, or physical limitations, consult a medical professional before making any changes that could affect your health.
DISCLOSURE: Some or all of the links in this post are affiliate links and if you go through them to make a purchase, I will receive a commission. Please keep in mind that I link to these products and companies because of their quality and not because I will earn a commission. The decision as to whether or not you choose to purchase a product is completely at your discretion.