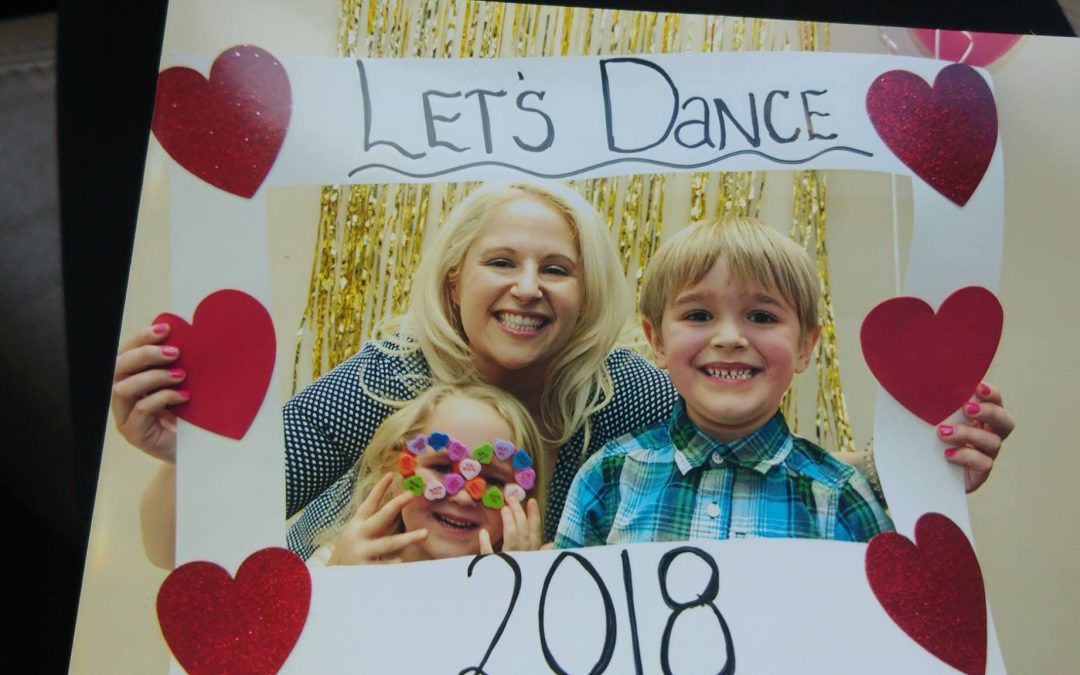 I am completely convinced dance fitness is the best workout in the world. As much as I think everything is individual, nothing is universal and not everyone is exactly like me, dance fitness is a win all the way around. Dance fitness offers cardiovascular improvement, strength training and improved flexibility in tandem, all while having fun and letting go of the stress of life. It is affordable and low-pressure for adults because you are not trying to be a professional dancer; you just want to get in shape while having a good time. The music keeps the energy high and the variety in the industry is growing every day. Here is a bit of why dancing is good for EVERYONE…
Stay-At-Home Moms:
Dance fitness classes are a great way for you to connect with new friends, de-stress and get some you-time. They are a great way to stay in shape and often have childcare available.
Single Parents:
Dance fitness classes are widely available and affordable if you are on a budget and have limited time. Some are $5 drop in or are included with gym memberships at many locations. The rise in popularity means numerous class schedules to suit your lifestyle and availability. Some places even offer childcare. Also, as stressed out as single parents can be, dancing is a great way to dance your cares away and enjoy a little you-time.
Senior Citizens:
Dance fitness classes are an excellent way for the aging population to stay in shape, have fun and connect with others. The very individual nature of dance fitness allows for the entire workout to be modified and adjusted individually so you can get a good cardio workout without the risk of overdoing it or getting hurt. Almost everyone has the ability to participate in dance as a fitness activity.
Single Men:
The current population in most dance fitness classes is highly tilted to the feminine faction. While this may make a man less comfortable or a little self-conscious, the truth is, dance fitness classes are an excellent way to meet women! You get to spend an hour for very little cost with a bunch of beautiful, fun women where there are certainly conversation starters you can take advantage of without being too overt. You also are improving your dance skills for other venues where you may see a reason to show off your talent!
Dance Fitness for Grief:
Dance fitness classes were one of the most productive methods through which I have processed my grief and emotional pain since I became a young widow. The attention and focus it takes to learn the footwork and other aspects of the choreography yanks my mind out of wallowing in grief and forces it into the present. It taught me to have fun again. It connected me with others which quelled the loneliness of widowhood. It got my adrenaline going enough to feel the physical impact of fitness on grief. I can honestly say dance has been one of the biggest joys in my life post-loss.
Married Couples:
Dance fitness is a great way to connect with your spouse, have a good time together and stay in shape. It can definitely help you connect in other ways in your relationship as well. Enough said.
Kids:
Making exercise fun for kids is big these days. For many reasons, kids can nowadays be more involved in less physically active endeavors and it is good to balance the scales wherever possible. More and more dance fitness classes are popping up for the young ones and I think the benefits are huge. Apart from the fitness benefits, the confidence and self-esteem improvement can be substantial. Dance classes give kids a chance to have fun and learn to laugh at themselves and take life a little less seriously. Learning the routines and performing them well consistently builds confidence one routine at a time.
Why not try?
If you have never tried dance fitness, what is stopping you? Do you say you are not coordinated? Guess again. Do you say you cannot afford it? Check out the offerings near you and see if you can afford to just try one a few times. See if you think it is worth the investment. Do you think you do not have time? Check out local class schedules and see where you can fit one in. Try it for a month and see how the health improvements actually increase your productivity, saving you time elsewhere. Do you have physical limitations? Talk to a fitness professional or dance fitness instructor and see how flexible dancing can be for you. One other universal benefit of dance for fitness improvement is that it requires no equipment and can be done in the privacy of your own home ANYTIME you want for free!
For the love of dancing,
Nikola Rosa
DISCLAIMER: The nutrition and fitness recommendations on this website do not constitute medical advice, diagnosis, or treatment. The information provided is often opinion-based and factual in regard to consumer information where applicable. Nikola Rosa is not a doctor, nutritionist, dietician and holds no clinical certifications related to the advice presented here. The opinions, information and advice is grown solely from personal life experience. As a result, it is evolving and subject to change. If you have any medical concerns, dietary restrictions, allergies, or physical limitations, consult a medical professional before making any changes that could affect your health.